Weather Blog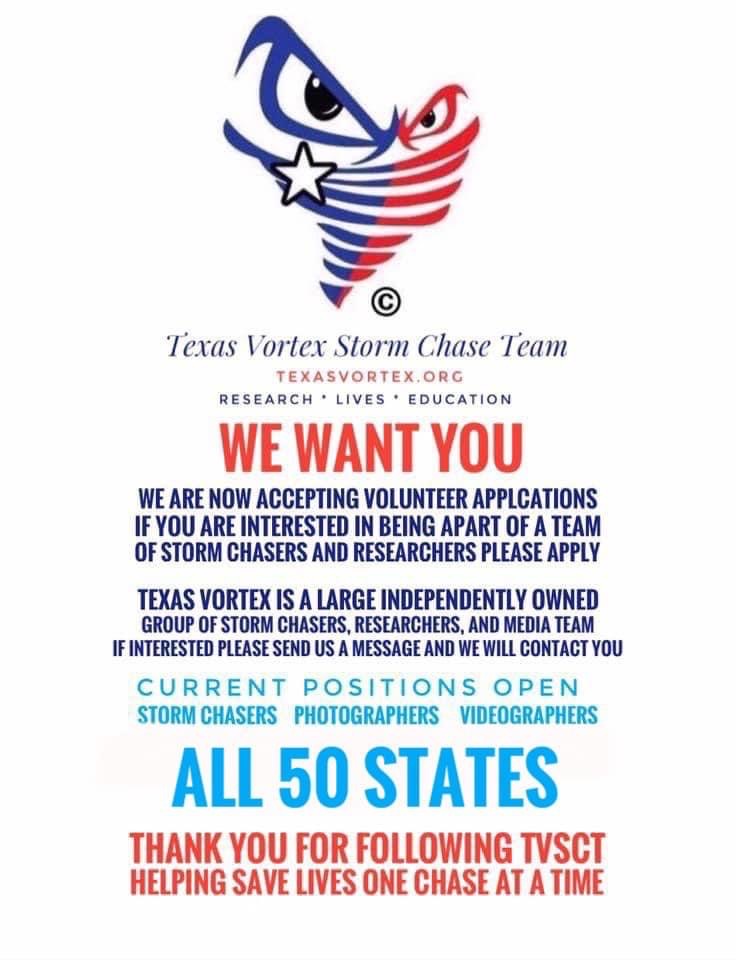 TEXAS VORTEX 2023
Texas Vortex is gearing up for 2023 adding new chasers on to chase storms across the world. We have added several well-seasoned chasers along with several media photography, videography, and drone pilots.
         Texas Vortex also has started new Natural Diester Response Team and we are providing stockpiles of donated goods to help people during storm seasons and hurricane seasons to come. We have a made a deal with a new media source to film while we chase Norse Live Media will provide all of our footage with 4K quality.
          Texas Vortex has several projects being built as well and will be coming out soon to help collect data and to help better lives with research to universities involved.
         We now are on several social media platforms (30+) to provide 24/7 coverage and updates of severe weather Texas Vortex also has our own meteorologists with 40 years' experience to provide real true weather updates.
Hope to see you all on the road in 2023. Stay Safe out there.
"Striving to help save lives every chase every time"
Texas Vortex Storm Chase Team